NoMoCo Pillow Support Systems
NoMoCo's pillow support system products are designed for research centers, hospitals or clinical settings. We offer two durable pillow support system kits that can be cleaned with disinfectant and used by multiple patients in hospital and clinical outpatient MRI suites. Concern over infectious disease and fluid contamination has been NoMoCo's primary reason to develop coatings and fabrics that can withstand repeated cleaning using hospital grade disinfectants.
Each NoMoCo pillow is precision cut and hand made from the highest cut grade memory foam. NoMoCo's 12-piece pillow support system kits include: head rest pads for head coil cradle; neck rolls for cervical support; wedge slide pads for lateral support and to hold headphones in place; square pads for around the top of the head to add further support, particularly for smaller subjects; and a head strap to restrain the forehead and provide sensory feedback regarding head placement and positioning.
NoMoCo's Healthcare Fabric system is a high-volume use kit that offers a thick, durable, tear resistant biostatic (anti-mycotic) polyurethane coated weft knitted fabric cover, providing a barrier to virus and bacteria. The Healthcare Fabric pillow system offers a more durable, tear resistant cover that is sewn over high-grade memory foam pillows with heat sealed seams.
Cost: $1100.00/kit
Price does not include tax (if applicable) or shipping
Technical Data (PDF) | Cleaning (PDF)
NoMoCo's Vinyl Coated system is puncture resistant with antibacterial qualities suitable for repeated use. The coating is not as thick as the Healthcare Fabric pillow system, but still offers a puncture resistant coating suitable for repeated use. The vinyl spray coating has been rated by ASTM standards to provide very good chemical resistance to various fluids, including betadine, blood, acid, urea, alcohol and all-purpose cleaning products.
Cost: $1100.00/kit
Price does not include tax (if applicable) or shipping
Technical Data (PDF) | Cleaning (PDF)
NoMoCo Pillow Support System Products:
Product Dimensions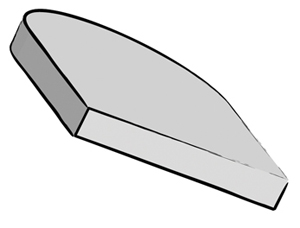 Headrest Pad (same size with 2 different thicknesses):
1/2 inch thick x 11.5 long x 9 inches wide
3/4 inch thick x 11.5 long x 9 inches wide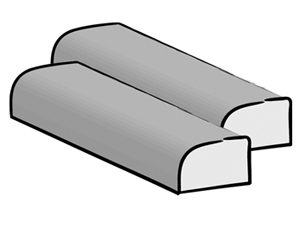 Neck Rolls:
Small Neck Roll Foam: 1.5 inches thick x 6 3/4inches long x 2.5 inches wide roll
Large Neck Roll Foam: 2.0 inches thick x 6 3/4 inches long x 3.0 inches wide roll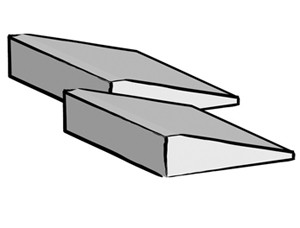 Small Squares:
3/4 x 4 1/2 x 4
Large Squares:
1 3/4 x 4 1/2 x 4 1/2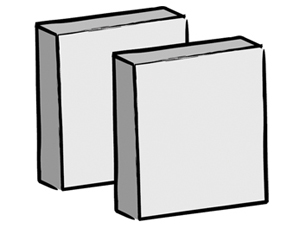 Small Wedges - Bolster:
1/4 x 1 1/4 x 4 x 4 1/1/2
Large Wedges - Bolster:
1/4 x 2 1/2 x 4 1/2 x 4 1/2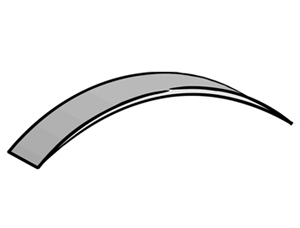 Strap:
31 inches long